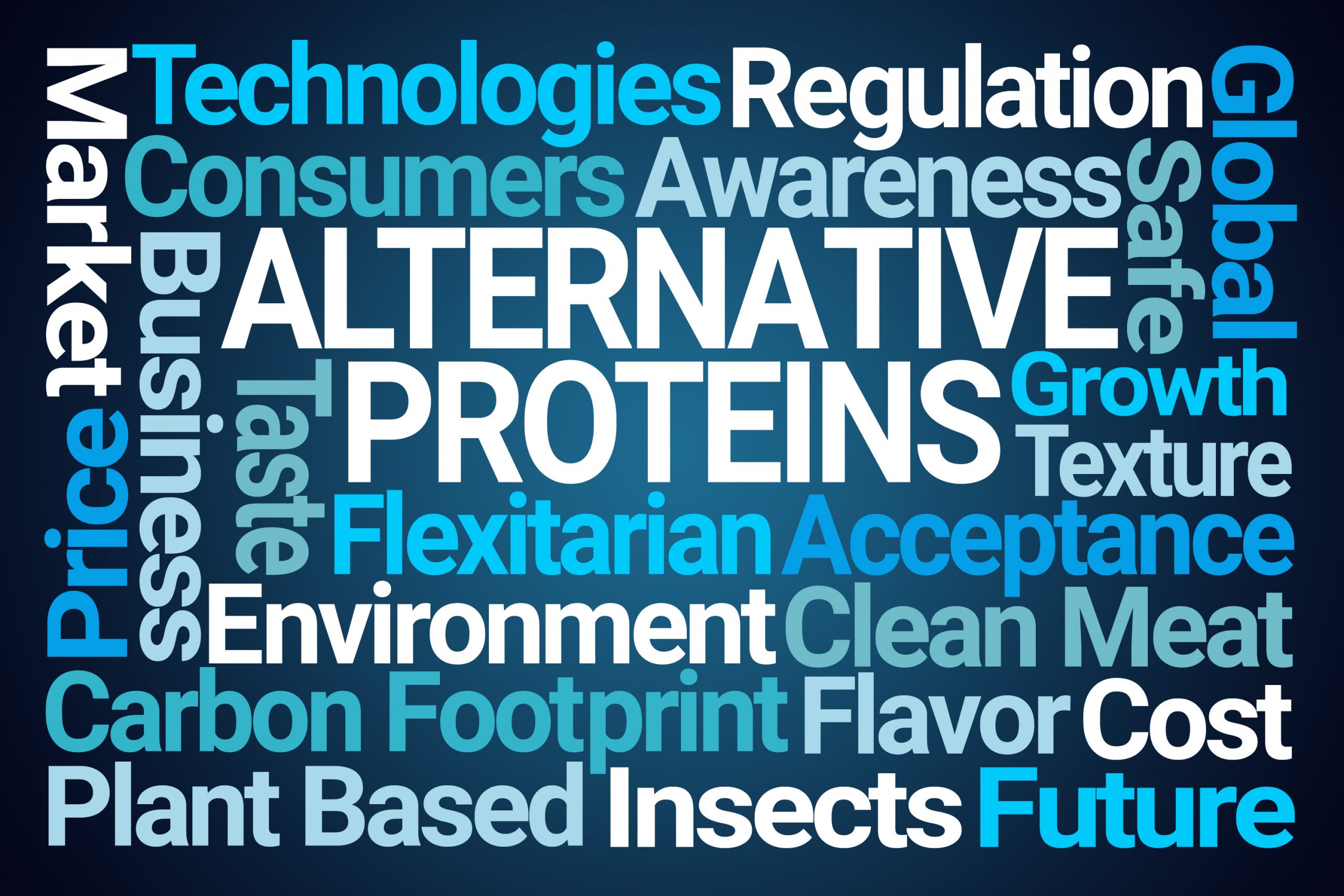 The emerging protein gap
The emerging protein gap can be understood in several ways.
First, the projected shortfall in global protein availability to meet the needs of a rising population. According to the UN, the world population is expected to grow from 7.7 billion in 2019 to 9.7 billion in 2050 and could peak at nearly 11 billion around 2100. Overall meat consumption has been increasing globally over the past three decades thanks to declining meat prices, advances in meat production technology, globalization of food systems, and increased affluence in low-to middle-income countries such as China and India. According to the report — Charting Asia's Protein Journey — by Asia Research and Engagement (ARE), meat and seafood consumption is expected to grow by 78% by 2050. In 2016, animals supplied 72 percent of the global protein ingredient industry according to the AOCS.
Second, the need to meet the growing demand and expectation on alternative proteins. More and more people are reporting to reduce or limit their meat intake. In 2015, two out of every three participants in a U.S. consumer survey report that they are eating less of at least one type of meat, according to a study from researchers at the Johns Hopkins Center for a Livable Future. The most commonly reported reasons participants gave for cutting meat consumption were cost and health concerns. In 2020, the COVID-19 pandemic has enhanced this trend of surging demand for plant-based meat alternatives due to concerns around food security and the risk of disease from animal-based foods. Even though it is not the main driver for most consumers, consumers are more and more aware of the environmental impact of the ag-food industry as well as animal welfare. The plant-based product wave takes over a massive number of categories. As there is a shift away from vegetarians and vegans to a broader market with the fast-growing segment of "flexitarian" consumers, there is a need to deliver on all the following aspects: sensory, nutrition, functionality, sustainability, affordability, clean labeling (see our coming article on clean label)…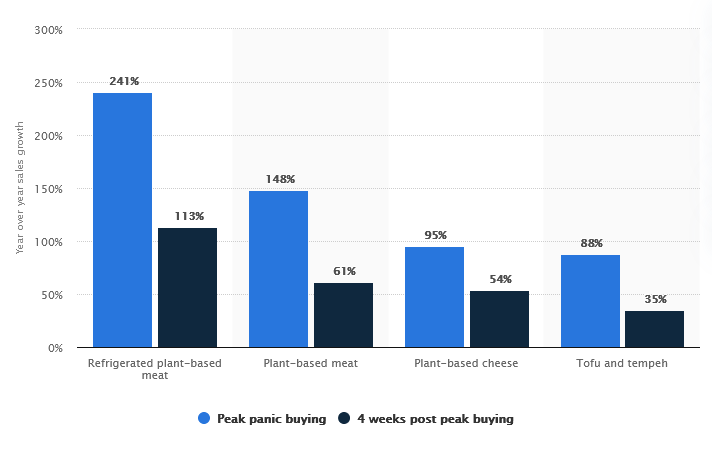 Statista: Retail sales growth of plant-based food during the coronavirus outbreak in the United States in March and April 2020. Refrigerated plant-based meat was the fastest-growing plant-based food category during the mid-March coronavirus panic buying peak in the United States. Refrigerated plant-based meat grew by 241 percent compared to the previous year and maintained growth of 113 percent over the subsequent four weeks.
Not one silver bullet protein type but room for diversity and complementarity
This need to deliver on so many aspects requires expanding to different types of plant-based proteins and move to the second generation of alternative proteins. This second generation of protein proteins will likely be relying on bio-manufactured proteins. If bio-manufactured proteins have received a lot of funding in recent years (USD 435 m in investment capital in microbial fermentation in 2020 alone according to the Good Food Institute), they are less prevalent on the market. Even if bio-manufactured proteins have the potential to answer many challenges of plant-based protein and animal proteins, there is no one ideal product. Being able to feed the population by 2050 and ensure the resilience of the food system will require a mixed portfolio of animal and plant proteins as well as bio-manufactured proteins. To meet this demand, traditional animal protein companies have diversified their portfolio with non-animal proteins such as Maple Leaf Foods (largest meat company in Canada) with its plant-based products subsidiary Greenleaf Foods, SPC, or Hochland (German cheese company) with its vegetable spreads subsidiary E.V.A. GmbH. Beyond the expansion of the value proposition, it also allows upcycling and circular economy (see our coming article on side streams). For example, ABC (the Almond Board of California) uses almond co-products such as hulls as dairy feed and is currently exploring new uses for the co-products such as insect feed.
Beyond the emergency protein gap, the food industry has to deal with another challenge: closing the fiber gap. The total fiber intake is much lower than the U.S. Dietary Guidelines, which recommend 38 grams of fiber for men and 25 grams for women. With digestive health being on top of mind for many consumers, plant-based product companies can also position themselves in this field. Roquette for example develops several fibers including some from peas.
Sources: